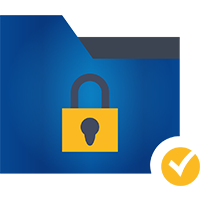 Control the integrity of your sites and web apps
Be alerted whenever unplanned changes occur on your website or web application: a modified, created or deleted object can be a threat to the security of your website. HTTPCS Integrity, the next-generation integrity controller allows you to map your site, to identify 404 errors and 301 & 302 redirects like a web crawler and has been designed to identify any estimated malicious change on your site or on external sources: a hacked partner, a fraudulent advertising agency, etc.With HTTPCS Integrity, keep control over the integrity of your site and be alerted in real time of the slightest change to react as quickly as possible!
How do I know if I'm being hacked?
Every day, thousands of sites are hacked and it takes an average of 87 days for those involved to realise that they have been the victim of hacking..

Cyber threats are a constant risk but how can you get alerted when a hacker infiltrates your website? How can you make sure your visitors never see the dreaded message "this site may damage your computer"?

HTTPCS Integrity will alert you to any changes on your website or web application that may be dangerous or fraudulent.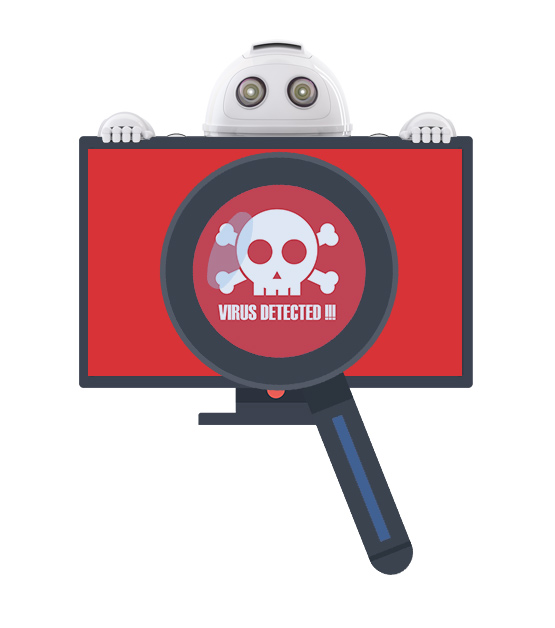 Full website mapping
With HTTPCS Integrity, access in real time the complete mapping of your site or web application: urls, images, server errors, 404 errors, 301 and 302 redirects, SSL certificate errors, external sources ....

Master the cartography of your site or web application and be alerted if changes are made to it!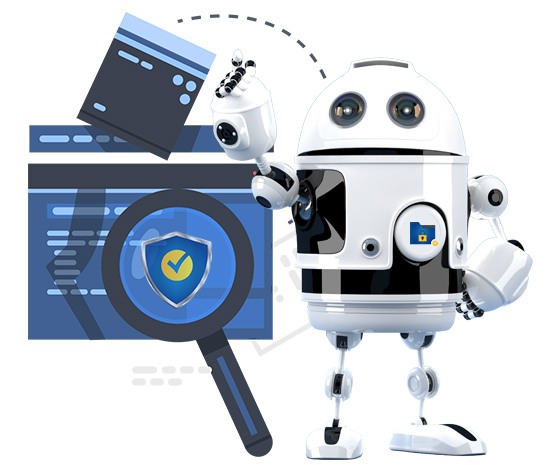 Master external sources
HTTPCS Integrity does not only map your site and your internal links but it goes further by also scanning your external sources (Javascript, CSS, images, ...).

It may be that your site is not the target of piracy. However, an external source that you use in your code could have been hacked and automatically damage your website or web application.

In this case, our Integrity Analyzer will alert you immediately!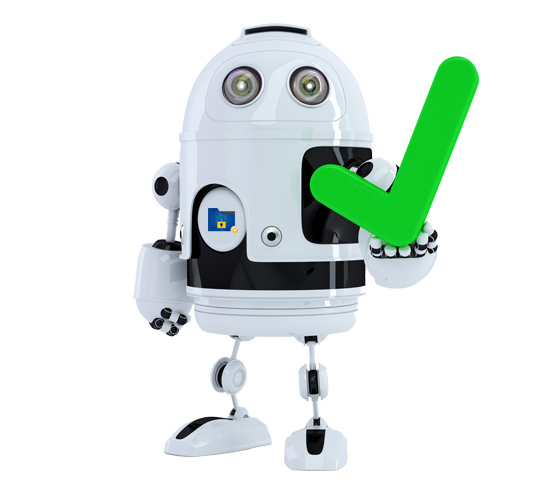 Real time alerts 24/7
A modification on your website or web application? Be the first to know about it with HTTPCS Integrity's real-time alert.

Wherever you are, 24 hours a day, 7 days a week, keep control over the integrity of your web content to react quickly and efficiently to any alert.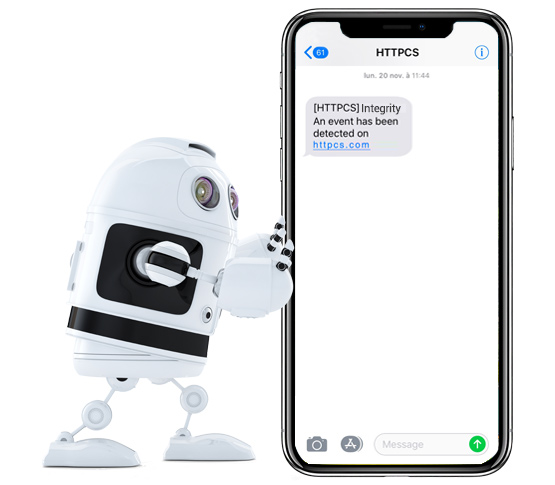 Visualising the changes
In your User Dashboard, access the HTTPCS Integrity menu and view alerts for all detected changes. By clicking on the detail of the alert you will visualize the change "before / after".

This way, you will be able to white list "normal" changes, approved and performed internally, or validate the alert (if the change has not been approved) and share it live to your technical team.

Demo
$ 0
Free / 14 days
free trial
Unlimited alerts 24/7 : 1 Email + 1 SMS

?

complete mapping of the site
scan of external sources
Visualization of changes : no

?

Event notification : 2

Max Events

?

Technical support included

?

1 domain name
14-day non binding free trial
No credit card required
Integrity
$ 75 / month
$ 0 / Yearly Billed Monthly Billed
Choose this plan
Unlimited alerts 24/7 : Email + unlimited SMS

?

complete mapping of the site
scan of external sources
Visualization of changes : yes

?

Event notification :

unlimited

?

Technical support included

?

1 domain name / subscription
Non-binding offer
Automatic renewal
LIST OF DETECTED CHANGES
On your User Dashboard, access the list of detected alerts or changes. Filter by alert type (404 error, redirection error, SSL, server error, URLs, images, external sources ...) and share them with your team.
SITE FINGERPRINT
Our Integrity Tester actually takes a "fingerprint" of your website or web application and all their associated URLs. By scanning them again, the robot will detect if there has been a change.
USER DASHBOARD
Access a dashboard to view the map of your site and the changes detected by our innovative Integrity Analyzer. View, filter, display the details through an intuitive interface.
ADVANCED CONFIGURATION
Simply set up your product: frequency of the scan, types of alerts to detect, recipients of email and SMS alert messages... Need a custom feature? Contact your account manager!
NO INSTALLATION REQUIRED
HTTPCS Integrity is not intrusive. There is no software to install or deploy on your servers! The scan is done from the outside and you can simply access our web interface by creating your HTTPCS account.
When you subscribe to HTTPCS Integrity, a dedicated HTTPCS cyber expert will be by your side. From the definition of your project to its deployment, we aim to provide the highest quality of service.
Frequently asked questions about the integrity of website
What does "site integrity" mean?
The integrity of a web application or website means the fact that the site remains as it was initially (at the time of the first scan) and has not been modified: alteration, deletion or modification.
Who should use HTTPCS Integrity?
Do you have a website or a web application and want to know about potentially dangerous changes? Whatever the size of your business or your industry, HTTPCS Integrity is for you!
Why should I check the integrity of my site?
Missing files, broken links, 404 errors, external sources hacked ... Any change on your site can have serious long term consequences: loss of confidence, impact on SEO, traffic and revenue.
I've been hacked, what should I do?
You have received an alert from HTTPCS Integrity detecting a change on your site. You noticed that there was an intrusion and that you had been hacked. To avoid any risk, contact us.
Control the
integrity

of your sites and web apps.
Be alerted of any fraudulent changes with HTTPCS Integrity Free Trial