HTTPCS
Certification Seal
Trust is a key decision driver for users considering a purchase on a website and for users of a web application. Successful e-tailers, selling products or services, know they always benefit from establishing a trusting relationship with their prospects and customers.

HTTPCS provides you with a certification seal to confirm that your site is cyber secure. This seal can be embedded on your website and is clickable for more information.

Updated automatically after each audit, it appears on your site only if all detected vulnerabilities have been corrected.
Reassure your users and differentiate yourself from your competitors with HTTPCS!

2020-09-30
Have your site certified
What's a Certification Seal ?
According to Wikipédia, « a Certication Seal is the proof that a product, a process or a business is fully compliant with a certification framework, for instance a norm, a regulation or a service level agreement. »
In the case of the HTTPCS Certification Seal, it's:
The proof that a website or web app has been audited by HTTPCS Security and that no uncorrected vulnerability is present on this site or app
A way to establish trust for your visitors by certifying that your website meets the requirements of data protection, cybersecurity and various ISO and GDPR
Why is it necessary to certify a website ?
Web users need to be reassured against hacking exploits they keep hearing about which undermine their trust in the sites they visit. Trust criteria also apply to search engines, directories or other online tools that all have a unique mission: to help users find the information they seek without compromising their security.

This encourages sites to display proofs of their integrity. A good reputation is no longer a sufficient argument for prospects. The certificate of trust or certification seal becomes a major asset to guarantee the candidness of a website.

HTTPCS is the trusted third party which delivers the certificate, as a seal displayed on your website, contributing to its credibility.
Differentiate yourself from your competitors
As you know, competition is tough on the Internet. The seal of certification is also a way to differentiate yourself from your competitors. Any given user who hesitates between two sites offering similar products or services will tend to prefer the one he trusts the most. A show of confidence can then play in your favour!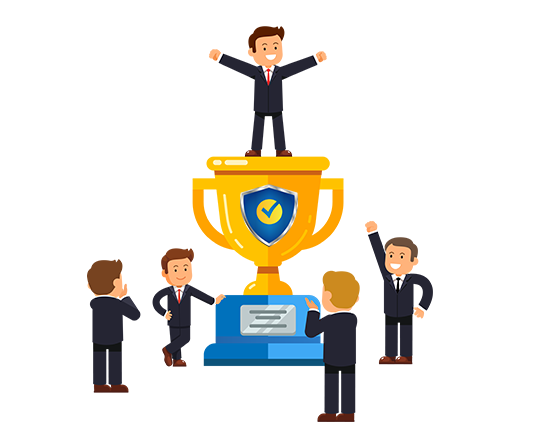 Reassure your customers by adding a trustmark
The Certification Seal guarantees visitors that you have chosen to invest in the security of your site and its data. You take to heart your customers' data protection and they will appreciate that. With the HTTPCS Certification Seal, your reassured customers will probably be happy customers who will not hesitate to recommend you!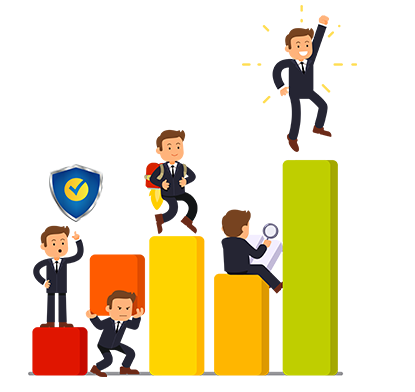 Increase your conversions and therefore your income
This seal, an indicator of trust, will help to convert undecided Internet users and will increase your conversions. A visitor who doubts is much more likely to abandon their purchase or information request. Why risk that? Give your prospects the trust they need with the HTTPCS Certification Seal!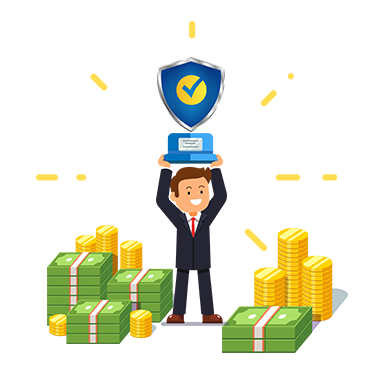 Thanks to the HTTPCS Certification Seal displayed on your website pages:
You will add credibility to your site and show you're keen to secure your visitors' data.
You reassure your clients and reduce shopping carts abandonments.
You inspire trust and build your brand image.
You convert your visitors into clients.
The HTTPCS Certification Seal
The clickable site seal is available free of charge when you subscribe to a Security package ; it appears provided that all detected vulnerabilities have been corrected.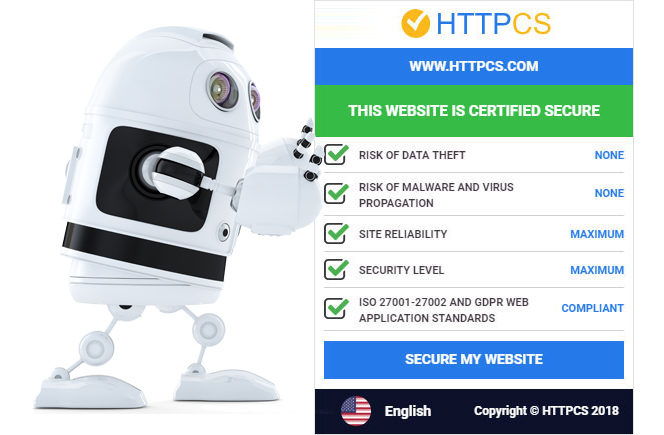 What does the HTTPCS Certification Seal mean?
Once displayed, the seal guarantees visitors that you meet the following criteria and requirements:
Data

Protection and cybersecurity

No risk of data theft or virus infection. The seal certifies the reliability of the site, your visitors are reassured whilst navigating, the security level of your site is "maximum"
compliance with security
standards
No security vulnerability has been detected by our Security robot, your site therefore complies with ISO 27001-27002 norms.
GDPR
Data Security
In order to comply with the General Data Protection Regulation(GDPR) you must demonstrate your best efforts to secure your data. Choosing HTTPCS Security is an efficient way to do so.
Integrating the HTTPCS Certification Seal on your site
Easy
to install
Very easy to install, the HTTPCS Certification Seal integrates seamlessly as an embed code to paste in your application. You just have to choose its location: footer, authentication page, legal notice ..., in fixed mode or in floating mode.
Clickable
Seal
The HTTPCS Certification Seal is clickable. This way, your users will be able to obtain all required information from HTTPCS, the European leader in IT security and your trusted third party, in order to confirm the reliability of your site.
Automatically
Updated
The seal is automatically updated at the end of each audit. If the robot detects new vulnerabilities, the seal will disappear since HTTPCS cannot certify a site which is not secure. If no vulnerability is detected, the seal will be displayed automatically!
Certification Seal FAQ
Why certify an e-commerce website ?
A commercial site automatically induces an online financial transaction with highly sensitive data for the user. To avoid shopping cart abandonment, certify your site to reassure your visitors about the reliability of the site and the security of its data.
How can I certify the security of my website
With the HTTPCS Security web vulnerability scanner, audit your site in a few minutes to identify any flaw in your website or web application. With a clear report, you will have the opportunity to correct these vulnerabilities and protect your site against hacking.
How can I get the HTTPCS Certification Seal?
To obtain the HTTPCS Certification Seal, you must subscribe to an HTTPCS Security package and correct the vulnerabilities detected by our robot. After integration, the seal will appear on your site to certify it's secure and reliable.
How can HTTPCS guarantee GDPR compliance?
The GDPR requires securing personal data. By knowing the vulnerabilities of your site or web application and applying the associated patches, you avoid being hacked and secure personal data more effectively than using data encryption techniques.