How to install an SSL certificate with Zimbra
On 03/08/2018 By Valentin Ricci
---
Pre-requisites
You need:
To have already bought an adequate SSL Certificate.

To have already generated a CSR. Keep your private key, it will be required when installing the certificate.
Wait for the Certificate Authority to validate your CSR.
After the validation, you can download your certificate from your HTTPCS account by choosing « My SSL Certificate » then clicking on « Download ».

How to install an SSL certificate on a Zimbra server
By default, you can access the Zimba Administration Web Interface with the following URL:
https://your-domain.com:7071 replacing « your-domain.com » by the name of your Zimbra server.
Log into the Administration dashboard with your admin credentials and follow these steps:
1. Click « Configure » in the menu list on the left.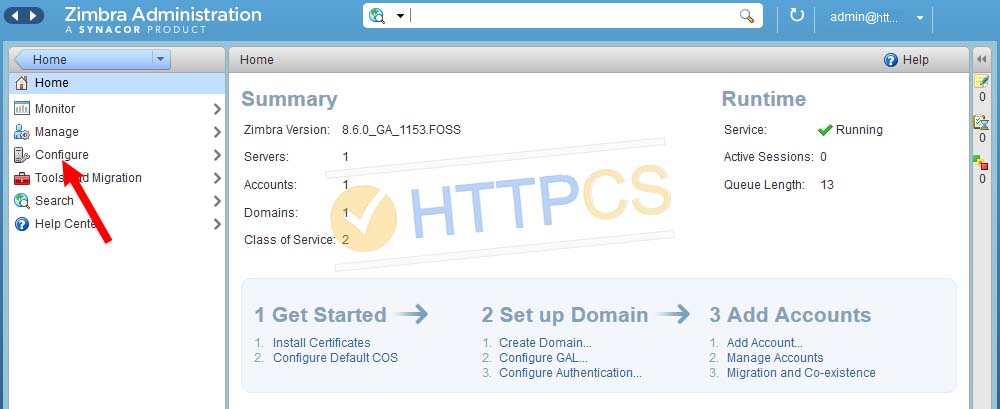 2. Click « Certificates » in the left pane, then click on the gear icon on the top right and choose « Install Certificate ».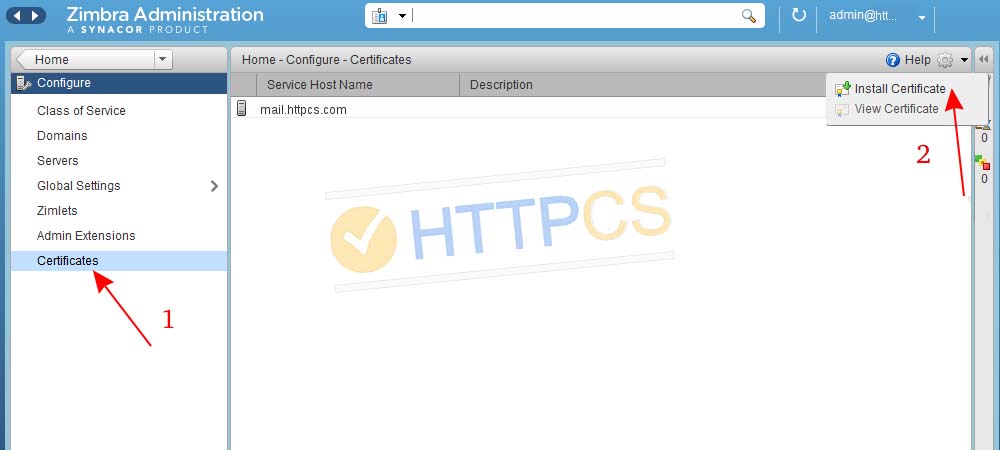 3. Select the server you want to secure in the dropdown menu then click on the « Next » button.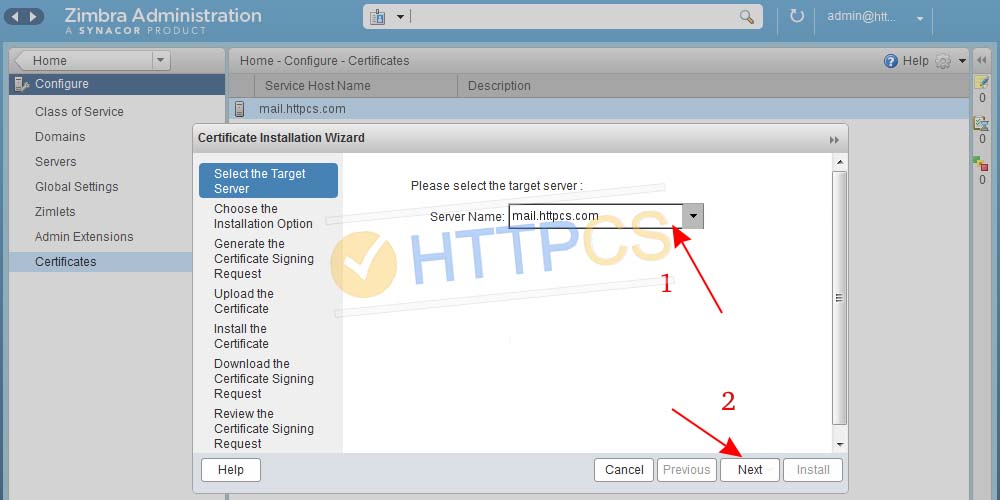 4. Select « Install the commercially signed certificate » and click on the « Next » button.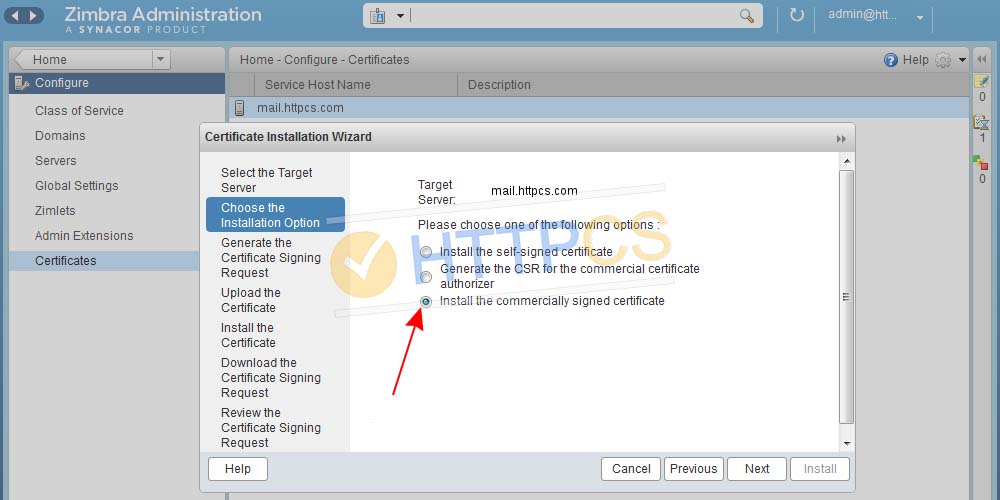 5. Review the details in the CSR and click on the « Next » button to proceed.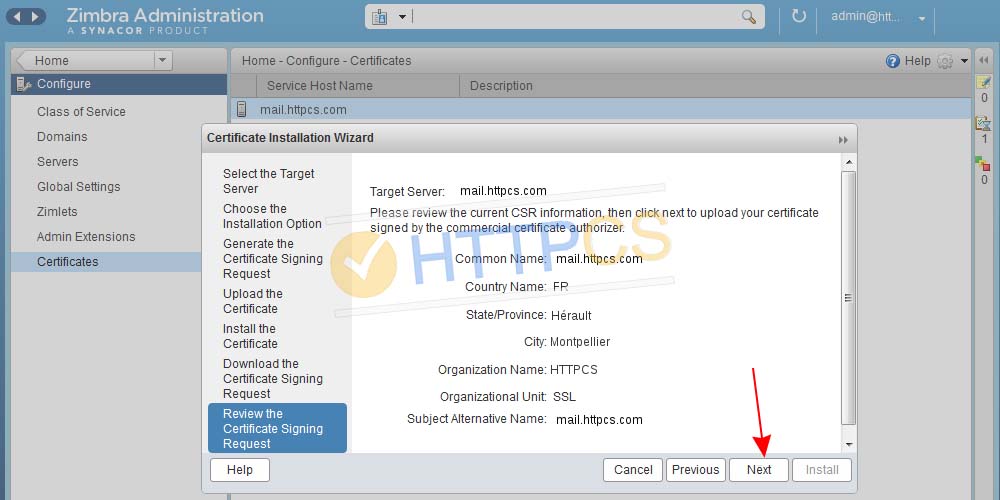 6. Upload your server certificate and the CA certificate.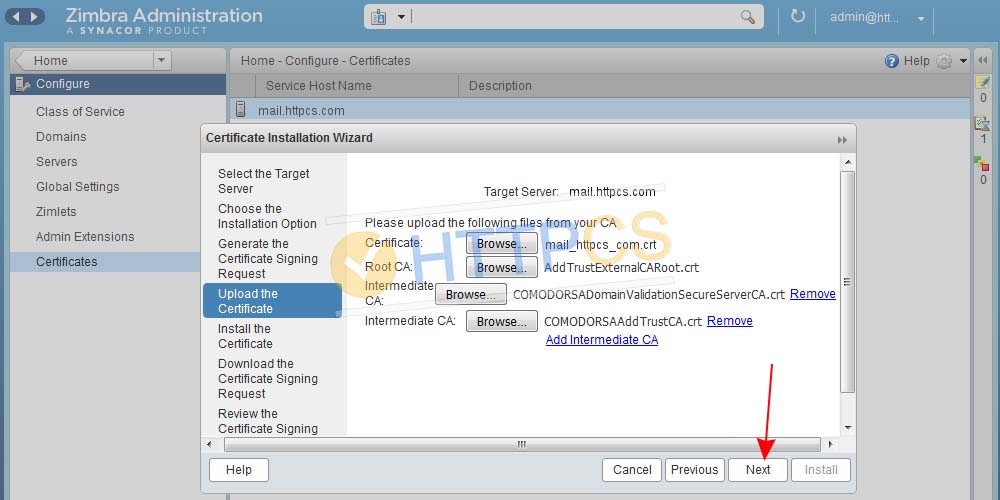 7. Click on « Install » to install the certificates. The process may take a few minutes.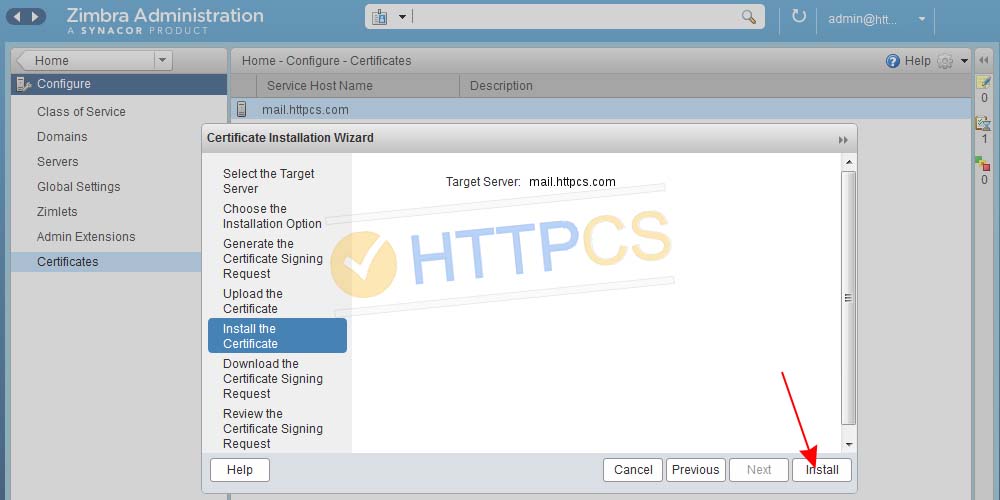 8. Once the certificate installation is complete. the following message will be displayed confirming the installation was successful.

9. Log in as the Zimbra user with the following command (which you need to be logged in as root to execute):
su - zimbra
Restart the server with this command:
zmcontrol restart

10. After the restart, you can check the installed certificate by going to « Certificate » then clicking on the gear icon and select « View Certificate ».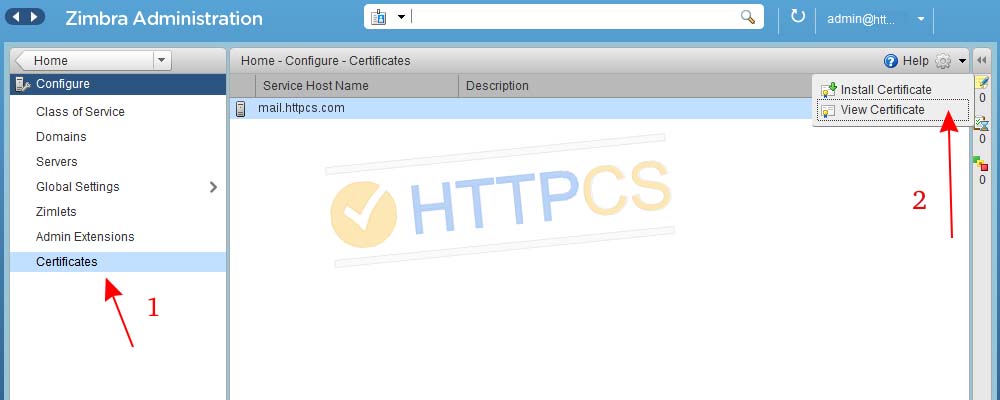 11. The window displays the certificate and the services it was installed for.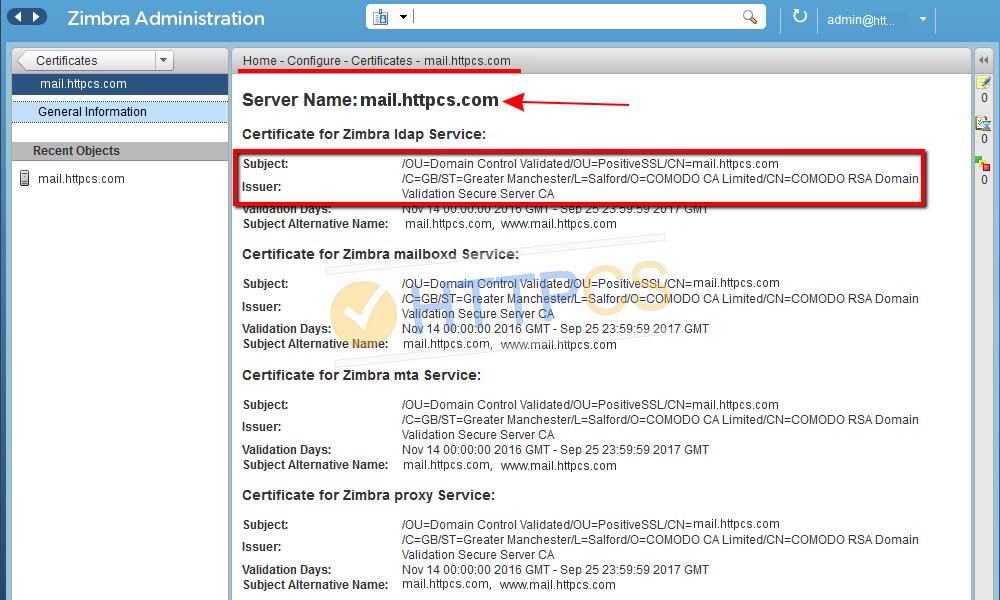 12. You can now check the certificate installation.
Buy a cheap SSL certificate for Zimbra
---
---